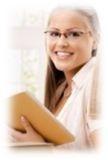 Every student who wishes to advance their academic schooling is at some point required to apply for admission to a higher level educational institution. The application package must have an essay, a personal statement that explains to the reader why you qualify for admission to the institution. This can be quite technical for some students, requiring them to seek professional help with writing a personal statement essay. Well, if you have been looking for such help, we are the answer to your long search.
PROFESSIONAL PERSONAL STATEMENT ESSAY WRITING SERVICES
A valid Personal Statement should tell the Reader the following;

Why do you want to pursue a given academic discipline?

The reasons behind choosing a given academic institution as your preferred institution where you would wish to pursue a given study.

What have you done In the past that gives you an added advantage in terms of suitability in pursuing a given course?

What makes you a unique and interesting individual?
We are Ready to ;
Offer you an insightful and interesting

personal statement

that will show that you have undergone careful reflection and self-examination.

Clearly, explain the relevant experiences that have reinforced your decision to enroll in your preferred academic program without giving unnecessary details.

Professionally describe your personal characteristics that would enhance your success in your chosen field of study.

Offer you custom writing services in order to meet your specific writing needs.

Thoroughly proofread your

personal statement essay

to make sure that it is free from any form of grammatical errors or structural mistakes.
Meet Our Writers that Help in Different Fields of Study
At Custom writing bay, we have a team of writers who specialize in offering help with personal statement writing in the most professional and reliable manner. Our writers are flexible in that they can give you credible help in writing a personal statement for different academic levels and in different academic fields. Our personal statement writers will also guide you in some aspects of the personal statement, such as the size and the content of the personal statement. It is also our guarantee that our company offers authentic custom personal statement essay help that means you will never be sold an old personal statement. Our personal statement writing service will strictly adhere to your requirements and specifications. As such, we are the site of choice for students wondering, 'Where can I find a professional to do my personal statement essay for me?' A personal statement is very critical since your chances for admission to an institution could be ruined by a personal statement essay that does not meet the standards. Our personal statement writing service can guarantee you utmost satisfaction with our papers. Interestingly, this is at reasonable rates. Our professionalism also demands that our personal essay help is timely, where we deliver our personal statements within the set deadlines. Try www.customwritingbay.com and you will never be disappointed.
Make your Personal Statement Writing Order Today
Qualified Writers

| Pocket-Friendly Prices |
Experienced Editors