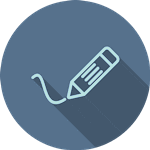 We understand the challenges students often encounter when tackling literary analysis. We will help you break down the process into simple steps that will help you navigate the world of literature essays with confidence. From understanding the assignment and choosing a compelling topic to crafting a strong thesis statement and conducting an in-depth analysis, we've got you covered. Our effective techniques for writing an English lit essay emphasize the importance of engaging with the text, uncovering themes and literary devices, and presenting your insights cohesively. Whether you're a seasoned essay writer looking to enhance your skills or a newcomer feeling daunted by the prospect of analyzing literature, our guide is designed to provide you with actionable guidance. With each step, you'll gain a clearer understanding of how to structure your essay, present your arguments, and leave a lasting impact on your readers.
Steps to follow when writing a literature essay
Understand the Assignment:

Before embarking on your essay-writing journey, take time to thoroughly understand the assignment. Read the prompt carefully, noting any specific guidelines, themes, or literary elements you are expected to analyze. Pay attention to the required length and formatting style as well. This initial step will provide you with a clear roadmap for your essay.

Choose a Compelling Topic:

Select a topic that both interests you and aligns with the assignment's requirements. Whether it's analyzing a specific character's development, exploring a recurring motif, or delving into the author's use of symbolism, ensure your topic is focused and thought-provoking.

Conduct In-Depth Reading:

Engaging with the literary work is crucial for crafting an insightful essay. Emphasize a thorough reading of the text, making note of key passages, character interactions, and recurring themes. Highlight and annotate as you go, allowing you to easily refer back to pertinent sections when writing your essay. A deep understanding of the text is the foundation of your analysis.

Develop a Strong Thesis Statement:

We understand the significance of a well-crafted thesis statement. This statement should succinctly express the main argument of your essay. It serves as a roadmap for both you and your reader, outlining the central point you intend to explore. Make sure your thesis is specific, debatable, and supported by evidence from the text.
Outline Your Essay:

One of the best way to write an essay for English literature essay is to organize your thoughts systematically

. Organizing your thoughts is paramount to a coherent essay. We recommend creating a detailed outline that includes your introduction, main points, supporting evidence, and conclusion. This framework ensures a logical flow of ideas and prevents your essay from becoming disjointed. Each main point should tie back to your thesis and contribute to your overall analysis.

Craft a Captivating Introduction:

Begin the introductions with a hook—a compelling quote, a thought-provoking question, or a striking anecdote that piques the reader's interest. Your introduction should also provide necessary context about the literary work and briefly outline the main points you'll be discussing. A well-crafted introduction sets the stage for an engaging essay.

Body Paragraphs:

Each body paragraph should focus on a specific point that supports your thesis. Begin with a topic sentence that introduces the main idea of the paragraph. Then, delve into your analysis, discussing how the chosen literary element contributes to the overall theme or message of the work. Incorporate relevant quotes and passages as evidence to strengthen your arguments. Our writers emphasize the importance of properly integrating quotations and providing insightful commentary.

Analyze Themes and Literary Devices:

Dive deep into the themes, motifs, and literary devices present in the text. Discuss their significance in relation to the characters, plot, and overall narrative. Identify patterns, contrasts, and underlying meanings that enrich your understanding of the work.

Craft a Cohesive Conclusion:

A strong conclusion revisits your thesis statement and summarizes the main points of your essay. Reflect on the broader implications of your analysis. How does your interpretation contribute to a deeper understanding of the text? What insights can readers gain from your essay? A thoughtful conclusion leaves a lasting impression.

Revise and Edit:

The final step in the approach is thorough revision and editing. Review your essay for clarity, coherence, and grammatical accuracy. Check the flow of your ideas, the effectiveness of your transitions, and the overall structure. At our service, we recognize that editing is where an essay truly shines, so invest ample time in this stage.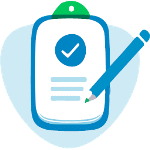 Crafting an exceptional literature essay requires a systematic approach that involves understanding the assignment, choosing a compelling topic, conducting a thorough reading, and developing a strong thesis. The process continues with outlining your essay, creating captivating introductions, and presenting well-analyzed body paragraphs supported by evidence. Going beyond surface-level analysis to explore themes and literary devices is essential, and a well-crafted conclusion provides a thoughtful reflection on your insights. We take pride in guiding students through the intricacies of essay writing. Following these steps will not only help you excel academically but also enable you to engage deeply with literary works, fostering a lifelong appreciation for English literature. Remember, practice makes perfect, and each essay you write refines your skills, bringing you closer to mastering the art of essay writing.
English Literature Essay Writing Services – Professional Help
In the dynamic landscape of academia, essays hold a distinct significance, reflecting students' mastery of critical analysis and literary interpretation. Navigating the intricate tapestry of these essays requires not only a profound comprehension of literary works but also the finesse to convey intricate ideas persuasively. We empathize with the challenges scholars encounter in this pursuit. Our mission is clear: to provide unwavering assistance with writing an essay in English literature, ensuring your literature essays achieve the brilliance they deserve. We will help you explore the art of composing a captivating introduction for your essay, illuminating the path to seamless literary analysis. Moreover, we address the concern that often shrouds writing services for an essay - confidentiality. Your privacy is our commitment; we elaborate on how our stringent measures ensure your peace of mind. Additionally, as the search for reputable writing services can be daunting, we equip you with essential insights. Discover the hallmarks of a dependable service, empowering you to make informed choices. From expert writers to impeccable privacy protocols, we illuminate the route to identifying a service that aligns with your academic aspirations.
How do you write an introduction for a literature essay?
The introduction is the gateway to your essay, setting the tone for the reader and introducing the text you'll be analyzing. Here's how we expertly craft captivating introductions:
Start with an Engaging Hook:

We start with an attention-grabbing opening that intrigues readers. It could be a relevant quote, a thought-provoking question, or a bold statement.

Provide a Contextual Background:

Providing a brief overview of the literary work and its author helps readers understand the context.

Craft a Thesis Statement:

Present a clear and concise thesis statement that outlines the main argument of the essay. This acts as a roadmap, guiding readers through the forthcoming analysis.

Scope Definition:

Outline the scope of the essay, mentioning the specific aspects or themes you'll explore.

Signpost to Body Paragraphs:

A glimpse into the main points you'll discuss in the body of the essay enhances the clarity of your introduction.
Are essay writing services for a literature essay confidential?
When considering the utilization of English literature essay writing services, one paramount concern is the assurance of confidentiality. At our writing service, we prioritize and uphold the utmost confidentiality standards. We understand the sensitivities surrounding academic assistance, and thus, we have implemented robust security measures to protect your personal information. Our systems are fortified with advanced encryption, ensuring that your data remains secure and inaccessible to unauthorized parties. We never disclose client details to third parties, safeguarding your identity and academic journey. Your trust is of paramount importance to us, and we are dedicated to providing you with a discreet and confidential experience throughout the essay writing process.
How do you find reputable writing services for your literature essay?
Selecting a reputable writing service is crucial to receiving a high-quality essay that meets academic standards. Here's how you can identify a reliable service provider:
Expert Writers:

A trustworthy service employs writers with expertise in English literature. Look for information about the qualifications and experience of the writers.

Sample Essays:

Reviewing sample essays gives you an idea of the quality they deliver. Our website proudly showcases samples that highlight the depth of analysis and clarity of expression we offer.

Customer Reviews:

Reading reviews from previous clients provides insights into the service's track record. Positive feedback is a good indicator of a reliable service.

Plagiarism Policy:

Ensure the service has a strong anti-plagiarism policy. Originality is paramount in academic writing, and our stringent plagiarism checks guarantee authentic essays.

Clear Communication:

A reputable service maintains open communication with clients. We provide channels for direct communication with your assigned writer, ensuring your expectations are met.

Timely Delivery:

Meeting deadlines is essential in academic settings. Reputable services have a track record of delivering essays on time. We take pride in our punctuality, recognizing the significance of timely submissions.

Privacy Measures:

Ensure the service has robust privacy measures in place. We employ advanced encryption and confidentiality protocols to safeguard your personal and payment information.

Consider the Revision Policy:

A reliable service offers revisions to ensure your satisfaction. We are dedicated to refining your essay based on your feedback until you're fully content.
Navigating the realm of essay writing can be a complex journey. However, with our dedicated writing service, you have a partner committed to helping you excel. Crafting an engaging introduction sets the stage for a compelling analysis, while our stringent confidentiality measures protect your privacy. When seeking a reputable writing service, remember to assess the expertise of writers, review samples, and consider client feedback. By choosing a service that values quality, originality, and timely delivery, you pave the way for a successful academic journey.
We take pride in being your ally in the pursuit of literary excellence. Our team of seasoned writers is not only well-versed in literary analysis but also committed to your academic success. Whether you're struggling with introductions, grappling with analysis, or seeking a confidential partner, we are here to guide you every step of the way. Trust us to transform your ideas into eloquent essays that resonate with your passion for English literature.