Reliable Guidelines while Writing your Thesis Project Proposal
Begin by writing an elaborate title page. The details that are supposed to appear on this page are your name, the title of your thesis, your mentor's name, your department and academic institution. A good title for a thesis should indicate the type of study that you will conduct and orient the readers the topic that you intend to research on.
Write a brief abstract to provide an overview of your project proposal. An abstract should be a concise summary of; the statement of the problem, the background of the study, research questions or premises and the methodology.
Outline your table of content clearly. This table is supposed to list the different sections of your thesis proposal in the order in which they appear. Normally the titles and subtitles in a table of content are exactly as they appear in the thesis proposal with their page numbers clearly indicated.
Write a detailed introduction of the proposal. This chapter provides the necessary background information to your study. It also explains to your reader the rationale or the significance of your proposed thesis project. A good introduction should provide a general scope of your study without going into too many details. It should also provide sufficient details that will enable where your proposed study is coming from and where it is headed.
Write the literature review chapter. This chapter critically looks at the existing literature that is relevant to your study. Literature review, therefore, aims at identifying key texts that you will be in conversation with when writing your MSc thesis proposal. This section, therefore, demonstrates your familiarity with your research topic and it helps you to understand even better your research problem. This chapter also helps one in coming up with a theory or theories that one will use in analyzing the collected primary data.
Write your research methodology section. This chapter generally deals with how you intend to research your research problem. The methodology, therefore, provides the means through which your research objectives will be accomplished. Link with Custom Writing Bay for satisfactory assistance
Quality Postgraduate Research

Papers Writing Services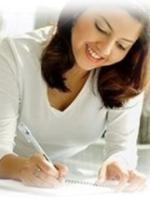 Unlike presumed by most people pursuing their university, masters or Ph.D. Degrees, thesis proposal writing is not an easy task. There are a number of people who think that they can come up with a good thesis proposal by just taking a look at a few samples that have been written by seniors in their school. However, this task does not serve any purpose until you know and understand the basics of thesis proposal writing. We are a team that offers postgraduate project Proposals writing help to students at Bachelors, Masters and Ph.D. degree levels. Before you begin to write your Masters project proposal, you have to understand that it is always written either in the present or future tense. As a higher level student that is working and studying at the same time, looking for masters research paper writing services is very okay and at most recommendable. There are people with the perception that higher level students do not require assistance, but then it is not always incapability that makes one inquire for writing help but also limited time and resources. The good thing about quality proposals writing help is that you will have the chance to handle other issues you may have while your work is being done by experts. A thesis proposal is usually a paper that requires a lot of dedication, and since it is written at the end of the course you surely have a lot at hand. Telling us "I need an expert to help me write my research paper" guarantees professional help, considering that we have the ability to create the best kind of content based on the skills and experience that we possess. The expertise that we have has been much more improved by the time we've been offering assistance, therefore if you need qualified thesis proposal writers for hire we are your best choice.
Professional Master's Thesis Proposal Writers you can Trust

Thesis proposal writing involves using technical terms while explaining the nature of your intended study. Hence, you need to ensure that you explain all the technical jargon in a paper "definition of terms" segment. Use of descriptions, analogies, synonyms, and examples will strengthen the presentation and make it stand out from the rest. It is not in every firm that you send a request "I need to hire a master's proposal writer I can trust" and receive the best, however, we make a great difference by being a firm that provides clients with most credible services. As we mentioned earlier, this is not something that we have been doing for a long time and thus we are experienced master's level thesis proposal writers you can trust. We know that what you need the most from us is quality services, but what happens if we do not observe time? We shall surely make you face the embarrassment of late submission of work, something that we know you do not want the reason why you've given us a definite deadline. We are skilled postgraduate thesis paper writers, with the ability to meet any deadline with professionalism. We are always ready and equipped with the necessary working skills; therefore you can fully trust us to provide nothing but the best. We offer professional proposal writing services, whereby affordability, authenticity, non-plagiarism, credibility, and privacy are guaranteed.
Competent Writers|
Secure Payment Process
|
Diligent Editors